The idea for this pet toy aisle branding project was to create bins that hang low enough for dogs to "shop" the aisle. So the first step was to create 3D renderings of what these bins might look like.
The fixtures needed to fit the existing Lozier shelving. They needed to work within a defined budget, and they needed to be simple to install but sturdy enough to resist the rigors of carts banging into it. 
The solution was to create a fixture that would sit inside the cavity created by removing the existing base deck. My initial concept was designed to look like a wooden chest. The wood pattern would be added to the fixture or imprinted into it. The base would pitch forward so product would continually slide to the front.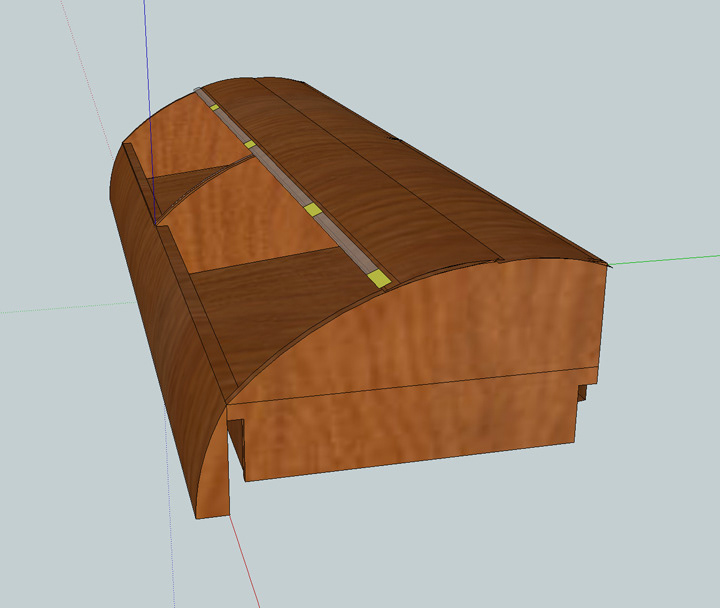 Getting the custom base decks to meet the physical needs of the existing fixture and work within budget was a challenge. Working with engineers and buyers, I designed several options to meet various pricing options.
I sketched some concepts, developed the logo and base deck fixture idea, and circulated these with the entire team. Once I had enough decision makers on-board, I created the look and feel of the signage package, and designed the fixtures in 3D, which was a major selling feature.
I designed the logo and supporting signage with the idea that this aisle should speak to the child in everyone and encourage the desire to play. 
The signage above the toys, which carries information about the set, also ties in the brand blocking.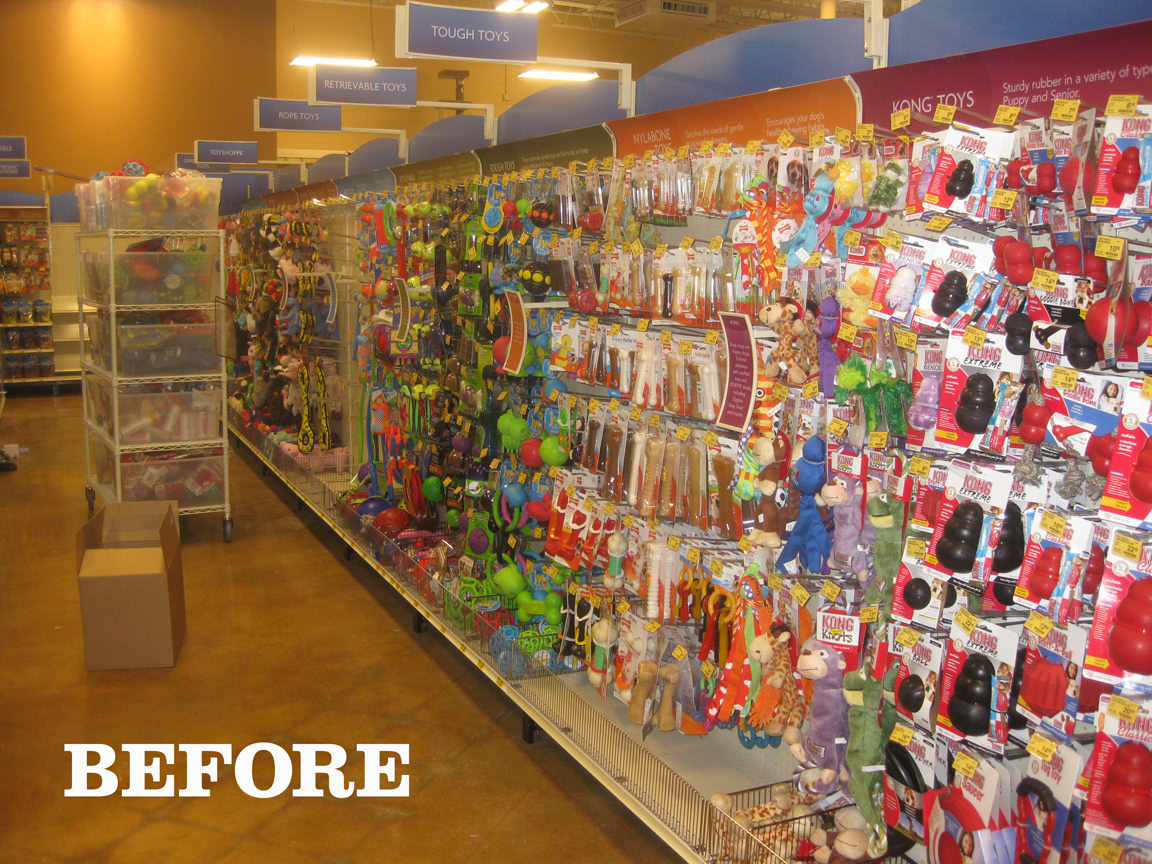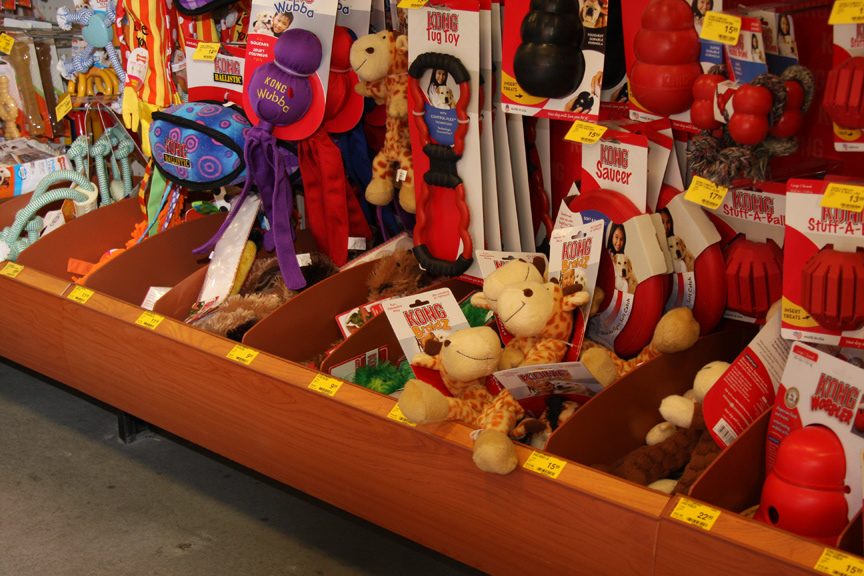 The front edges of the Toy Chest bins were outfitted with a channel for the pricing strips. The dividers were created to be fitted into channels molded into the fixture, so they could be moved and adjusted as product lines shifted. This was made possible by the talented people who sourced vendors to create them and oversaw the prototypes and final production.